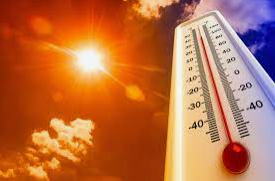 Summer is here and so are hotter temperatures. What comes with these hotter temperatures? Constant use of air conditioners and fans which can only equate to one thing, higher power demand.  Demand is forecasted by the Texas power grid operator to reach its highest this year as we move further into next week and temperatures in Texas and across the United States continue to rise.
Temperatures in Dallas are expected to be in the high 90s for the next ten days, which is around the city's normal high of 97-degree Fahrenheit.  The peak of the heat wave will exceed this year's current high of 72,856 megawatts (MW) just two weeks ago, however it will fall short of the all-time record which occurred in August 2019.  Estimates of usage for the Electric Reliability Council of Texas (ERCOT) are 72,884 MW on August 9, 73,472 MW on August 11 and 73,628 MW on August 12.  One megawatt can power on average 200 homes on hot summer days.
This heat wave follows other multiple waves across the nation.  The Pacific Northwest region has seen temperatures in the 100s this summer.  June 2021 was America's hottest June in 127 years.
As temperatures continue to rise across the United States and the northern hemisphere global gas prices are expected to break records this winter.  The hot summer will leave inventories at a low level in key markets, just as green energy initiatives ramp up in additional regions.
https://www.reuters.com/business/energy/texas-power-demand-expected-hit-2021-high-during-heatwave-next-week-2021-08-06/
https://weather.com/news/climate/news/2021-07-22-americas-hottest-summer-2021
https://www.reuters.com/business/energy/winter-is-coming-temperature-extremes-fuel-global-gas-rally-2021-08-06/