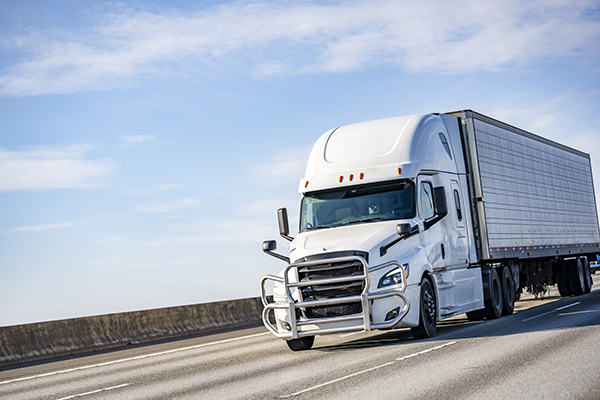 Fleet Fuel Card Savings for the Heavy Hauling Industry
Workman Transports, a long-haul trucking company based out of Indiana, is one of Guttman Energy's newest fleet card holders. While Guttman Energy's experience in fueling this industry is extensive, this partnership was formed uniquely. Based primarily on a chance encounter, Workman Transport decided to go with Guttman Energy and stop settling for price hikes and extra fees.

Discovering a Zero-Fee Policy
While at a tradeshow in March, Workman Transport paid their previous fleet fuel card provider's booth a visit. However, across the way, Guttman Energy's table grabbed their attention with one simple statement written on its banner: "No Fees". At that moment, Workman Transport realized its current fleet fuel card provider purposefully kept them in the dark regarding possible perks. In need of better discounts and curious to learn more, the Workman representatives diverted their path and went up to the Guttman Energy tradeshow booth instead.

Benefitting from a Better Way to Pay
After a quick chat with Guttman Energy, Workman Transport realized they previously settled for sub-par fuel card service. Even though the company wasn't looking to switch, they saw that the Guttman Energy Fleet Fuel Card could provide solutions they didn't even know existed. By the time the hauler left the show, it was a new Guttman Energy Fleet Fuel Card holder. Since then, Guttman Energy's discounts at the pump and Zero Fees policy have saved Workman Transport hundreds on its fuel expenses. Without being in the right place at the right time, Workman would never have known it was being stuck with poor Fleet Fuel Card service and extra card charges. It just goes to show—Guttman Energy's Fleet Fuel Card benefits are enough to stop anyone in their tracks, no matter where they are!