Facebook announced it will convert part of its Menlo Park, California headquarters into a vaccination clinic for under-served communities.
The social media giant will not only provide the availability of the vaccine, but also free transportation to and from campus for the East Palo Alto area. This area is considered a lower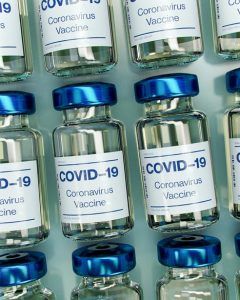 income area which will allow people to be vaccinated while easing the burden of how and when they would be able to participate in a clinic, with hopes to maintain their health and wellbeing.
"As more COVID-19 vaccines roll out across the country, we are finally seeing glimmers of hope, which can grow so long as we continue to make progress," as quoted by Facebook's Chief Operating Officer, Sheryl Sandberg.
For more information on the vaccine and guidelines visit the center for disease control coronavirus.
https://www.bloomberg.com/news/articles/2021-04-09/facebook-turns-part-of-headquarters-campus-into-a-vaccine-site?srnd=premium
https://unsplash.com/s/photos/covid-19-vaccine