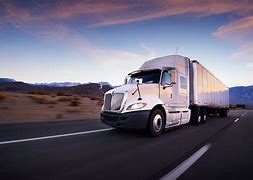 The Federal Motor Carrier Safety Administration (FMCSA) announced plans to extend the hours-of-service emergency declaration, first enacted in March of 2020 until October 15th of 2022. Previously, the FMCSA set a three month extension with the tentative end date of August 31st. The most recent extension, being roughly six weeks in length, could signify the near end of the already 29-month-old hours of service (HOS) emergency declaration.
The declaration exempts truckers from both maximum daily and weekly drive-time rules for drivers and/or companies providing direct assistance in support of the COVID-19 health emergency. Currently, the waiver is limited to transporting the following items:
Livestock and livestock feed
Medical supplies and equipment related to the testing, diagnosis, and treatment of COVID-19
Vaccines, medical supplies and equipment, including kits for administering vaccines
Supplies and equipment necessary for preventing the spread of COVID-19, including masks, gloves, hand sanitizer, soap, and disinfectants
Food, paper products, and other groceries for emergency restocking of distribution centers or stores
Gasoline, diesel, diesel exhaust fluid, jet fuel, ethyl alcohol and heating fuel, including propane, natural gas, and heating oil
This decision comes after newly released federal data acknowledged that the transportation of COVID-19 related supplies, such as masks, tests, and medical equipment, dropped by 50% in the last 9 months. The new data, released by the FMCSA, show that "livestock and groceries — namely food and paper products — are the primary commodities being transported by truck under the waiver, based on a review of self-reported information from carriers submitted between October 2021 and July 2022." The agency noted, "persistent issues arising out of COVID-19 that continues to affect the U.S. including impacts on supply chains," as reasons for further extension of this waiver. Only time will tell if the latest extension will be the last extension or if it will be just another in a long line of impacts of the pandemic.
Extension of the Modified Emergency Declaration No. 2020-002 Under 49 CFR § 390.25 (August 31, 2022) | FMCSA (dot.gov)
COVID-related hours of service, CLP waivers extended | Commercial Carrier Journal (ccjdigital.com)
Trucking COVID-related supplies drops 50% under special waiver – FreightWavesFMCSA extends 50-state hours-of-service waiver through Oct. 15 – FreightWaves