Over the past week, WTI crude oil has traded in a range of $11/barrel, Heating Oil $0.59/gallon, and European natural gas €118/MWh. This is extreme energy volatility, even from what we've seen earlier this year, as traders begin to position themselves ahead of the OPEC+ decision, the perceived weakness in Chinese oil demand, and less than a month away from the beginning of heating season for Europe. So where does WTI go from here?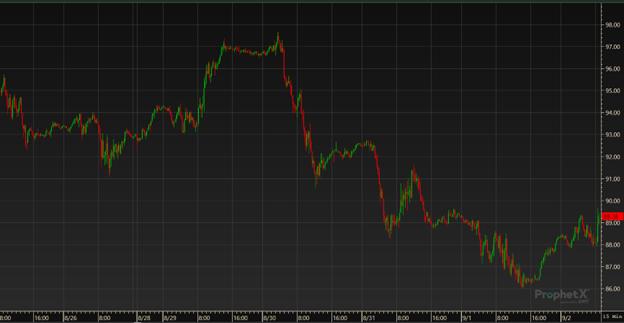 On Monday, September 5th, OPEC+ meets to determine its next production quota. Just last week, the Saudi minister mentioned that there was a "disconnect" between oil prices and fundamentals as oil prices were trending lower. The trend lower was due primarily to the on-going talks between the U.S./EU and Iran on putting Iranian crude back on the market, but probably more-so on the slowing of the Chinese economy and subsequent forecast of slowing demand for oil. The consensus is that OPEC+ will leave is production target unchanged, but with the recent slide in oil prices, we cannot be surprised with a small production cut.
China's manufacturing output contracted again during the month of August and Capital Economics' Julian Evans-Pritchard says the data indicates a "further loss in economic momentum" for the Chinese economy. Additionally, Chinese authorities are ordering lockdowns for some of its major cities due to Covid outbreaks in Shenzhen, Dalian, and Chengdu – home to over 21 million people. This will surely dampen economic activity and the global supply chain which will reduce oil demand.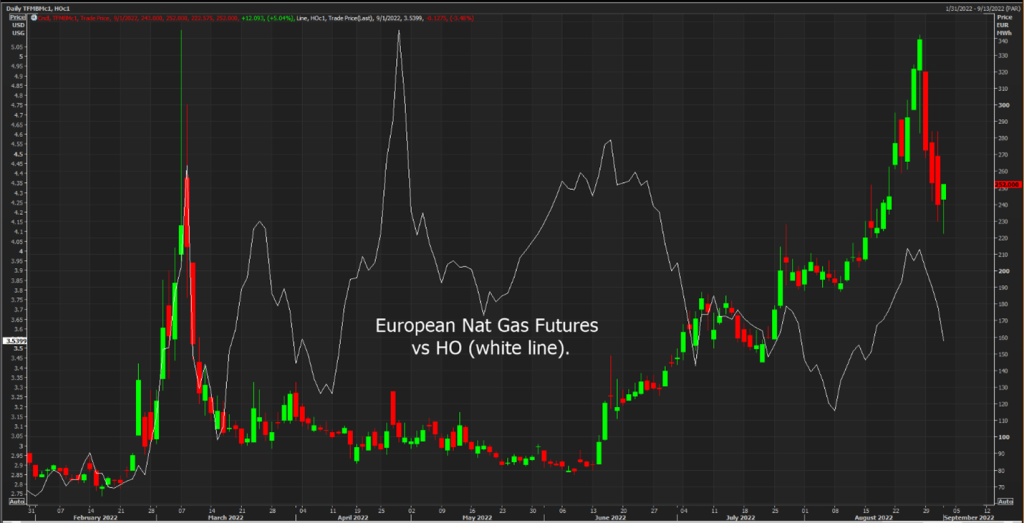 The other competing dynamic contributing to the posturing of which direction crude oil will go is the on-going energy crisis in Europe. Germany has claimed it has met its natural gas storage goal, but just this week, Gazprom, the Russian natural gas pipeline company, shut off its Nord Stream 1 gas pipeline, which flows into Europe and wouldn't resume until September 3 due to a "compressor issue." The dire energy situation for Europe has been widely reported for months. Any bearish news, like that Germany hit its natural gas storage target, can cause energy prices to drop drastically like we saw when gas prices dropped 34% this week.
How does all this affect crude oil and where do we go from here? WTI crude oil has a lot of support in the $85-87/barrel range. We presently trade at $89.09/barrel. If the OPEC+ decision is either the status quo or a slight decrease in production and the Iranian nuclear deal does not get done, a lot of market participants would say that this is a good entry point for this winter. There are a lot of shoes to drop in the next month to determine the price movement, but a short-term bottom may be in.
OPEC chatter, EU energy crisis to tug at oil prices (msn.com)
Chinese manufacturing weak, adding to economic pressure – ABC News (go.com)