On March 13th 2018, President Donald Trump relieved Rex Tillerson of his Secretary of State duties. In a speech on Tuesday, President Trump cited differing opinions between himself and the former Exxon executive as the reason for the firing. CIA Director Mike Pompeo is slated to replace Tillerson, of whom the President said, "With Mike Pompeo, we have a similar thought process."
The Iran Deal, which had been publicly lambasted for months by the President, was supported by Rex Tillerson and will most certainly be under heavy scrutiny by the administration. Incoming CIA Director Pompeo has similarly spoken out against the Iran Deal and is more closely aligned with the President's thinking. In November 2016, Mr. Pompeo wrote in a now deleted tweet, "I look forward to rolling back this disastrous deal with the world's largest state sponsor of terrorism." It is possible that this shift of leadership in the State Department will result in a resumption of sanctions that had been lifted in 2015 as part of the nuclear deal.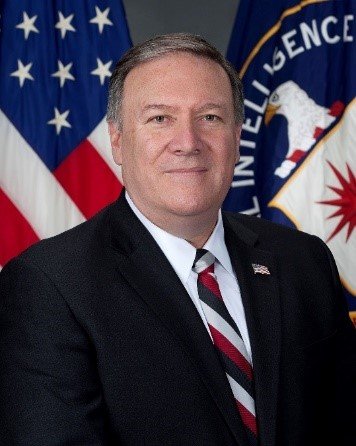 The appointment of Mike Pompeo also raises uncertainty about the United States' position in regards to Venezuela. According to Helima Croft, the global head of commodity strategy at RBC Capital Markets, The United States will be looking at exiting both the Iran Deal and imposing more sanctions on Venezuela. Venezuela is currently in the midst of a severe economic downturn due to mismanagement under President Nicolas Maduro. According to the EIA, "Venezuela's crude oil production dropped from 2.3 million barrels per day in January 2016 to 1.6 million barrels per day in January 2018, due to a combination of relatively low global crude oil prices and a level of mismanagement in the country's oil industry." RBC Capital Markets is also predicting that a loss of more than a million barrels a day could occur if the United States adds more sanctions against Venezuela, where they are already expecting a drop of more than 700,000 barrels a day. All of these signs point to potential unrest in an already economically unstable environment.
https://www.cnn.com/2018/03/13/politics/rex-tillerson-secretary-of-state/index.html
https://blogs.wsj.com/moneybeat/2018/03/13/how-tillersons-firing-could-boost-oil-prices/
https://www.cnbc.com/2018/03/13/tillersons-firing-injects-uncertainty-into-oil-markets.html
https://www.cnbc.com/video/2018/03/13/tillersons-exit-could-push-oil-higher-rbcs-helima-croft-warns.html
https://www.haaretz.com/us-news/.premium-new-u-s-secretary-of-state-mike-pompeo-has-a-hawkish-history-on-iran-1.5904882
https://images.newrepublic.com/0014a829d9cc1fa0618260f4a779f8c9dc6078c5.jpeg?w=800&q=65&dpi=1&fm=pjpg&h=533
https://upload.wikimedia.org/wikipedia/commons/thumb/1/11/Mike_Pompeo_official_CIA_portrait.jpg/1200px-Mike_Pompeo_official_CIA_portrait.jpg