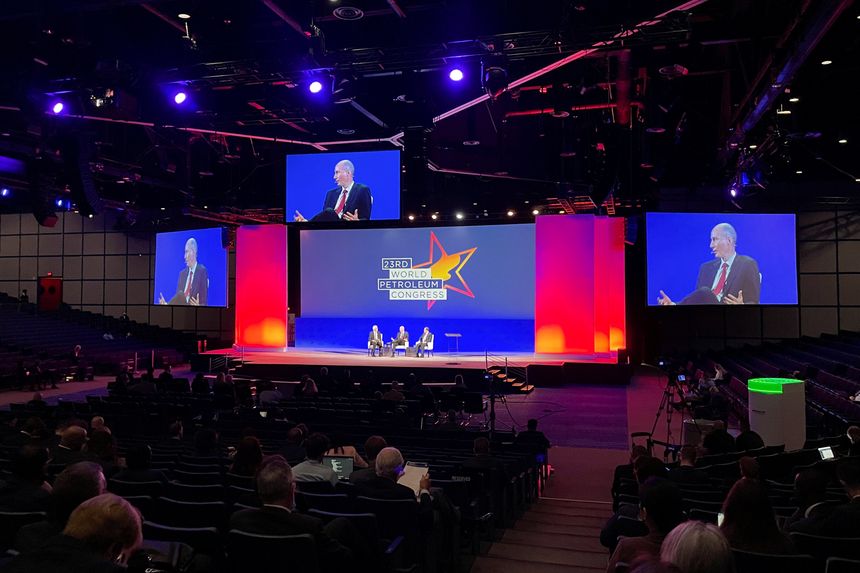 Earlier this week some of the largest oil companies met at the World Petroleum Congress in Houston, Texas. The Congress is an event that brings together industry and government leaders to discuss various matters including the social, economic, and environmental impacts of the petroleum industry.
Many that attended said that demand for crude will continue for years to come even as the world transitions to lower-carbon energy sources. Executives from Exxon Mobil Corp., Chevron Corp and Saudi Arabian Oil Co. were participating speakers at the conference. They discussed that even though we need to address the climate change issues, our economy cannot function without the use of fossil fuels.
Chevron CEO Mike Wirth said, "Oil and gas continue to play a central role in meeting the world's energy needs, and we play an essential role in delivering them in a lower carbon way. Our products make the world run."
As the conference continues throughout the week, the oil market has seen an up and down affect caused by the most recent Omnicron variant. On Monday crude prices increase by nearly 5%. Participants and speakers at the conference that attended seemed unbothered with the latest COVID-19 variant. Jeff Miller, chief executive at Halliburton said, "the world's underinvestment in oil and gas since 2014 – years in which international spending was 50% below historical norms is leading the global markets to an era of scarcity. For the first time in a long time, you're seeing a buyer looking for a barrel of oil, as opposed to a barrel or oil looking for a buyer."
In November, some markets predicted crude prices hitting a $100 a barrel for the first time in seven years. However, earlier this week, Brent oil closed at $73 a barrel, which was up $3.20. As we continue to be in a volatile market on the demand side, some still see the price of oil hitting a $100 a barrel as a possibility in the future.
There is still some uncertainty as to whether the new Omnicron variant will impact oil demand. A consulting firm, Rystad Energy, suggested the market could shed as much as 2.9 million barrels a day in demand in the first quarter of next year if there is another lockdown put in place.
https://www.wsj.com/articles/omicron-casts-pall-over-texas-oil-and-gas-meeting-11638792001