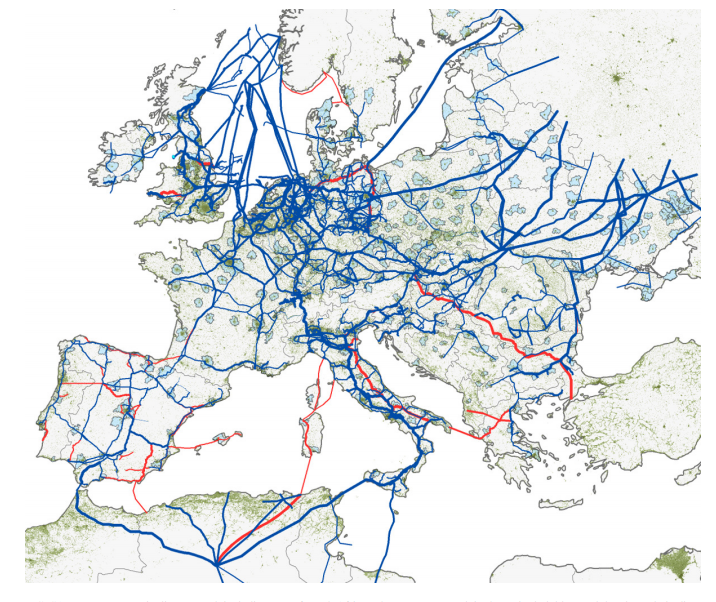 Europe is in the middle of a true energy crisis, and it appears that it will get worse before it gets better.  Low wind output, skyrocketing commodity prices and low natural gas inventory levels are putting Europe, and most of the Northern Hemisphere, in a very compromised position heading into the winter months.
Nations around the world are more reliant than ever on natural gas to power industrial factories and heat homes, but there isn't enough gas available to replenish stockpiles before the cold months set in.  This energy shortage has created a massive bidding war around the globe, driving up gas prices.  Abnormally calm weather has minimalized the output from Europe's wind turbines, and their nuclear-powered plants are aging and frequently have outages even in normal conditions.  A result of this combination has led European gas prices to rise nearly 500% in the past year.
The effects of surging gas prices have reduced the ability of some fertilizer companies to keep up with output, threatening to add to global food inflation.  Industrial centers like China and Brazil will likely have to raise prices for their exports to keep up with high energy costs, adding pressure to inflation and supply chain issues.
Utility companies and policy makers are desperately hoping for a mild winter because it's too late for nations in the northern hemisphere to react to harsh winter by raising supply levels.  If winter brings exceptionally cold conditions, many countries may be forced to choose between supplying energy to their factories, or to their citizens' homes.  This time of uncertainty has hammered energy markets, but with no tangible options to prepare for the upcoming winter, everyone is bracing themselves for winter months ahead.
https://www.cnbc.com/2021/09/16/europes-energy-crisis-is-making-the-market-nervous-ahead-of-winter.html
https://www.bloomberg.com/news/articles/2021-09-27/europe-s-energy-crisis-is-about-to-go-global-as-gas-prices-soar