The European Union (EU) reached an agreement for an emergency regulation to cut their natural gas use by 15% from now until March 2023. As Europe prepares for a winter of uncertainty with continued supply disruption from Russia, the hope is to cut off all supply by next year. The EU plans to make the 15% target mandatory as fear continues to rise from Russia's retaliation for the Western sanctions imposed over the Ukraine invasion.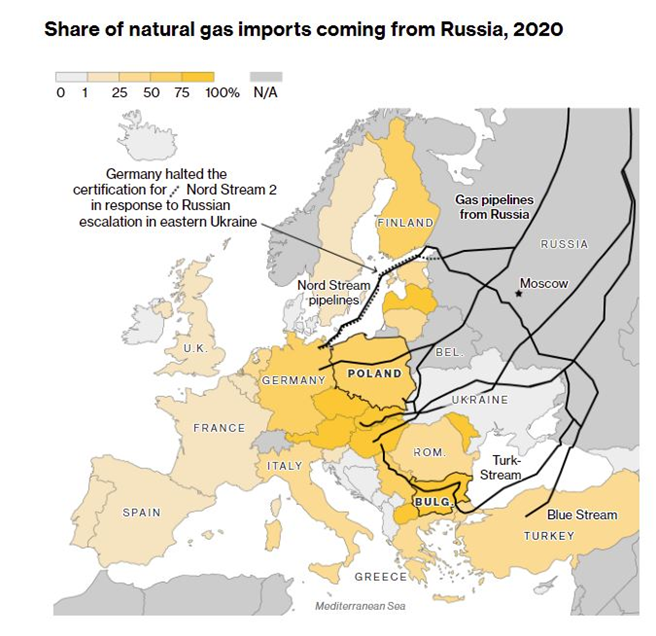 A Majority of countries in the EU ruled in favor of this emergency plan, with Hungary being the only country to vote against. Frans Timmermans, the EU's climate chief said, "We can be masters of our own energy security this winter. We will stay the course until Ukraine is completely free of Russian aggression."
Supply from the Nord Stream 1 pipeline is set to drop to around 20% of capacity by Wednesday. Decreased capacity has EU countries concerned that they will not reach their 80% gas storage target. The new rule states that members of EU countries that do not import any gas from Russia show support and commitments to reducing consumption. In all 27 states, businesses, public buildings and private households would be asked to contribute, with hopes of saving up to 45 billion cubic meters (bcm) of gas.
The new rule could force energy specific factories to shut down for a certain period. This would help households and essential services like hospitals and schools, to remain protected.
Czech Republic proposed several changes to the commissions plan from the bid to bring nations onside. These revisions included an increase in the number of countries that have requested a 15% demand-reduction target be made mandatory going from five to three. There could also be emergency measures if there is an area of high-risk shortage.
The new rules would be set for one year as opposed to two years, like the rules had first established. Some states could request lower reduction based on certain criteria within their connections to other nations.
A pause on the Russian gas supplies to EU could reduce gross domestic product by 1.5% depending on if the winter is cold and the region fails to take measures to cut energy cost.
Sources:
https://www.bloomberg.com/news/articles/2022-07-26/eu-nations-reach-agreement-to-reduce-gas-use-for-next-winter?sref=rl5GZj6e
https://www.reuters.com/business/energy/eu-countries-reach-deal-emergency-gas-cuts-this-winter-2022-07-26/