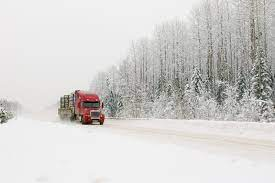 Winter is here, and with cold days ahead, Europe's energy grid is doing all it can to stay intact during the ongoing energy crisis. With high energy costs, many are taking it upon themselves to cut costs by reducing the use of power in their homes. By reducing energy consumption for the short-term, it would cut household costs for the consumers, however when temperatures begin to drop, it can be a leading concern for illness or even in some cases, death. To avoid this, Utilita Energy is urging electricity providers to transition old electricity meters to smart meters, so providers can detect when households aren't using any electricity. Many are facing considerably higher electricity bills with the increase in prices for households and government subsidies totaling $20 billion. As the energy crisis continues, as many as 8.4 million people will slip into poverty next year when the new price cap kicks in April of 2023.
As British households are taking it upon themselves to reduce energy costs, the Swiss government is taking it upon itself to avoid an energy grid blackout. In the instance of an electricity shortage this winter, part three of a four-step plan, Switzerland could potentially ban the use of electric vehicles (EVs). Switzerland typically imports most of its electricity from France and Germany to meet their energy demands, and with the current supply constraints, the country is preparing for extreme conditions.
France is typically an exporter of electricity, but due to the current climate, they could face the risk of power cuts throughout this winter themselves. Germany is in a similar situation, because they are unable to rely on the Nordstrum pipeline for fuel.
Many European Companies are taking it upon themselves to limit their energy costs or have a plan in place in case things get worse during the winter months. There are many other factors, but the COVID-19 pandemic and the Russian-Ukraine war have exposed the world's energy grid as is it, outdated.
Over 2 Million British Households Could Unplug From The Energy Grid This Winter | OilPrice.com
Switzerland Considers Electric Vehicle Ban To Avoid Blackouts | OilPrice.com