Winter is coming and we may be facing our worst energy crisis in our lifetime.
Is your business ready?
• The Nord Stream 1 pipeline remains shut off.
• European natural gas prices are about 10 times more than US natural gas prices.
• Can you imagine your current energy bill being 10 times more expensive than it is now?! That is what the Europeans are facing right now. With European natural gas prices that high they will have to revert to distillate supply as we get into winter, which will compete with US barrels. That can be extremely bullish for distillate prices and cause supply outages locally.
• US refineries are currently running at 94.3% capacity so there is not a lot of spare additional refinery capacity available should our domestic supply situation become dire.
• Refinery production is essentially maxed out domestically.
• Distillate supply is at its lowest level since 2008.
How does this impact you? We strongly recommend you reach out to your Guttman representative to find ways to protect your business from adverse price risk and assure supply regardless of how the winter unfolds.
WTI Crude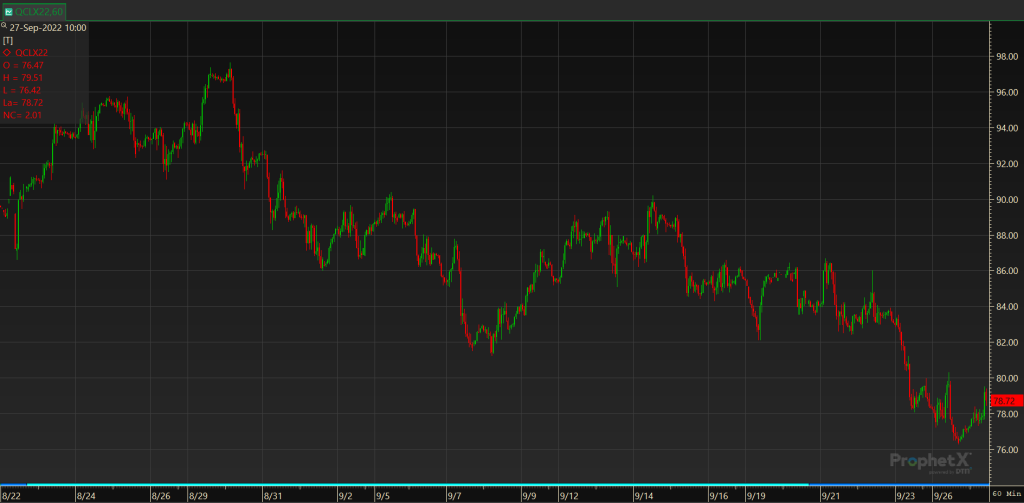 From August through September, WTI crude oil has traded in a range of $21/barrel, Heating Oil $1.00/gallon, and European natural gas €170/MWh. This is extreme volatility, even for what we've seen earlier this year as a result of the invasion of Ukraine. Recessionary fears have roiled commodity markets and made them sell off, but winter hasn't even started yet. If you have a need to lock in fixed prices to take advantage of the dip in futures prices, we encourage you to reach out to your Guttman representative.
European Natural Gas Futures versus Heating Oil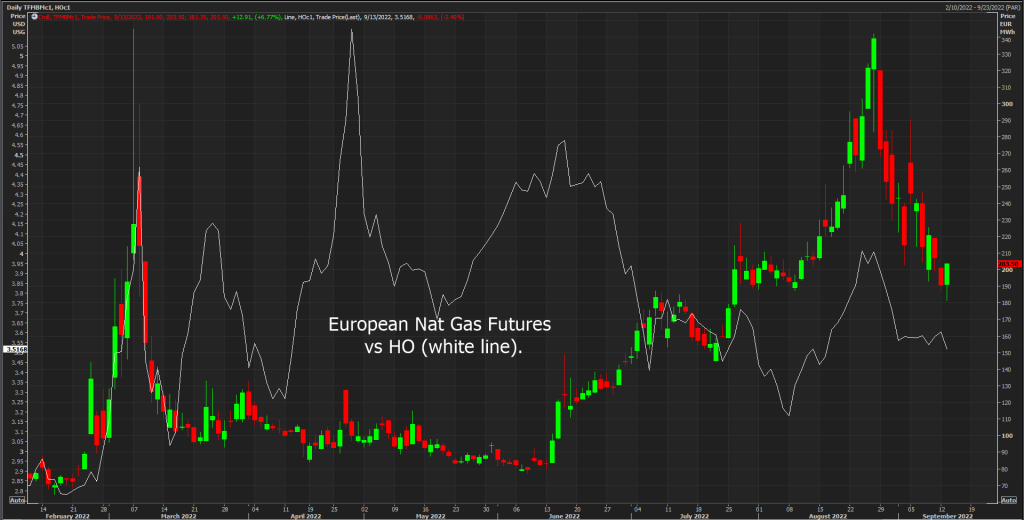 As predicted, Russia has weaponized its natural gas flows into Europe in order to boost its leverage against the United States and its Western European allies in the war in the Ukraine. Gazprom, a Russian-owned natural gas pipeline company, has frozen natural gas on the Nord Stream 1 pipeline into Europe. The Nord Stream 2 pipeline has experienced mysterious leaks in both Denmark and Sweden. These outages are being interpreted as an act of aggression by the Russians to make Europeans fear that they won't have adequate gas supplies for the winter. As a result, natural gas and electricity outages
in Europe may cause panic distillate buying, which could cause shortages of distillate along the East Coast of the United States during winter.
REFINERY UTILIZATION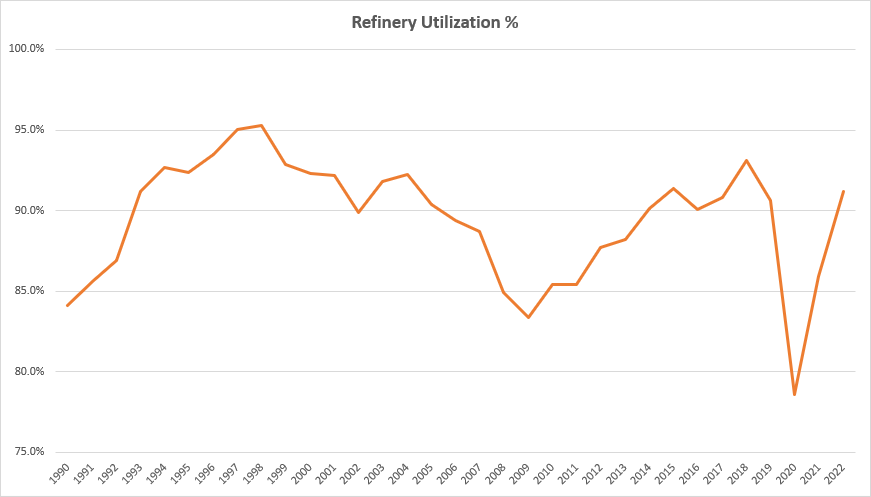 If European buyers purchase US distillates in a panic, US refineries do not have a lot of spare capacity to produce more refined products since they're running at 94.3% capacity. Running at a high capacity rate increases chances of refinery outages like the accidental explosion at the BP/Cenovus refinery in Toledo, OH on September 20th. That refinery is not expected to restart until at least December, which would mean over 14 million barrels of refined products won't be produced. As the colder winter temperatures roll in, refineries are more susceptible to breaking which means we certainly lose the ability to produce any spare barrels should the Europeans become panic buyers.
This Winter's energy crisis could be one for the history books. We strongly recommend that you reach out to your Guttman representative to make sure you have supply assurance and price stability, to gain peace of mind.