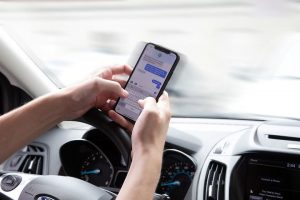 Distracted driving can lead to accidents, injuries, and reduction in profits for fleet owners All drivers need to be attentive, safe, and educated on distractive driving.
Distracted driving can include: Texting and driving
Talking on the phone including hands-free
Daydreaming
Talking to passengers
Eating or drinking
Looking at something on the side of the road
Adjusting the radio or A/C
Programming the GPS
It's important to prevent accidents and remain attentive, by educating drivers as part of the hiring process, align them with your safety culture, and hire employees who are risk adverse. You will find the ideal candidate who in turn will help become a vital part of your company.
https://www.businessfleet.com/10154027/distracted-driving-managing-inattention-blindness