The COVID-19 pandemic has caused a lot of change over the past 18 months when it comes to how most industries are ran. Many companies have had to reevaluate the way they do business and assess what changes need to be made to still be standing in a post pandemic economy. The trucking industry is no different, and one of the major ways it has had to adapt and overcome would be through the digitalization of logistics.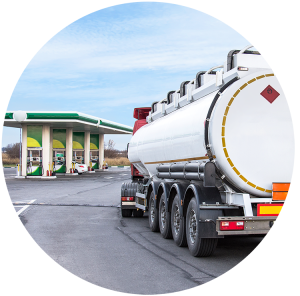 According to an article written by Sid Gaitonde, an Senior Vice President and  general manager for Logistics Solutions business line at PDI, "one of the biggest issues in our nations fuel supply chain is the use of manual methods to manage their fuel supply chain." This has been done through reliance on domain knowledge in the heads of dispatchers and drivers who have worked in one location and done the job manually for years. This was very much an "if it's not broke, don't fix it" mentality. However, as I mentioned above, once the pandemic occurred , these methods proved most ineffective, and led to run outs across multiple gas stations in America.
Technology can replace manual processes by condensing multiple steps and making the entire process more efficient. Gaitonde states, "Digitization helps make dispatch teams more efficient by centralizing data, giving visibility to all the fuel supply across different locations and improving speed of order to cash." Fuel operators should also look at various technology tools to give them valuable insight into price fluctuations, invoicing, dispatch issues, and inventory. Small errors can have a huge domino effect on a business not limited to but including customer retention.
When it comes down to it, digitization is the main tool necessary to progress and move forward as an industry within every facet of the business, including a significant demand right now which is hiring and training. If you want to ramp up your employees quickly, this can be done much more efficiently using tools like AI and Machine Learning. Here's to looking to the future and a more innovative fueling industry.