With the world being consumed for all of 2020 thus far with coronavirus headlines, we are all familiar with the risks due to exposure and transmission of COVID-19. One of the pieces of information cycling around COVID-19 is the incubation period being up to 14 days, with a median of about 5 days. This timeline seems to link up with the Memorial Day festivities many families and friends had planned. After all, we were all yearning for a chance to get out and enjoy our favorite travel destinations and break the monotony of everyday life that has engrained social distancing at such a high level.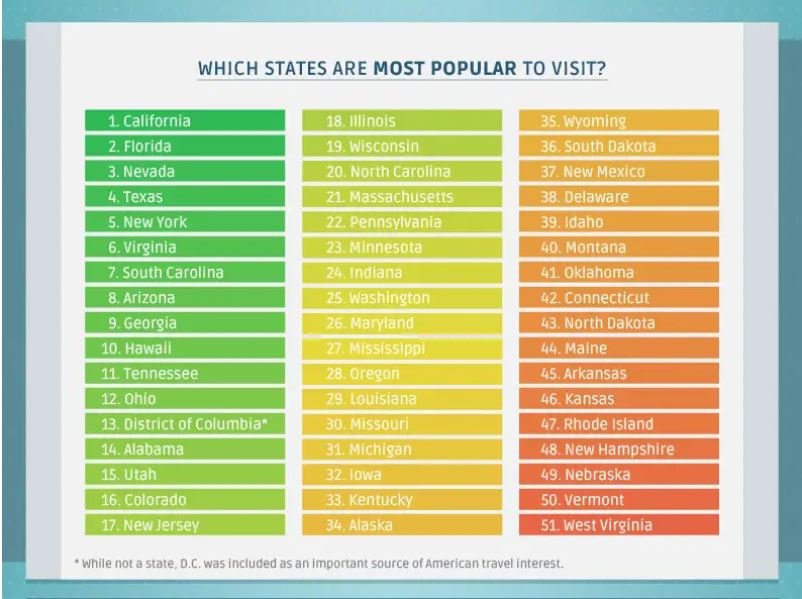 Earlier this week, there were reports of coronavirus case spikes in 14 states over the last few days. According to The Washington Post, those 14 states include: Alaska, Arizona, Arkansas, California, Florida, Kentucky, New Mexico, North Carolina, Mississippi, Oregon, South Carolina, Tennessee, Texas and Utah. Within those 14 states, 7 are included in the top 15 travel destination states. Such a spike in highly traveled states will certainly affect what we have all worked so well towards: flattening the curve. The timeline works out too well with the Memorial Day festivities as relating to the COVID-19 case increase. Reports like these are great reminders that while the "green phase" has been implemented in many communities, we should be cautious about abandoning or relaxing the principals that have been able to help slow the spread of COVID-19.
https://www.businessinsider.com/the-most-popular-us-states-for-tourism-2014-10
https://www.washingtonpost.com/health/2020/06/08/14-states-puerto-rico-hit-their-highest-seven-day-average-new-covid-19-infections-since-june/
https://www.forbes.com/sites/petertaylor/2020/05/15/americas-beaches-have-re-opened-for-memorial-day-weekend-heres-what-you-need-to-know-state-by-state/#7ffdfa4e7f28
https://www.cdc.gov/coronavirus/2019-ncov/hcp/clinical-guidance-management-patients.html#:~:text=The%20incubation%20period%20for%20COVID,CoV%2D2%20infection.