Your Uber or Lyft driver is covered by insurance, but are you? Actually, have you ever really stopped to think about it? The emergence of ride sharing companies have invaded traditional taxi markets, and their popularity is steadily continuing to grow. The ease of accessibility provided by companies like Uber and Lyft have people jumping into a stranger's car with only their final destination on their mind.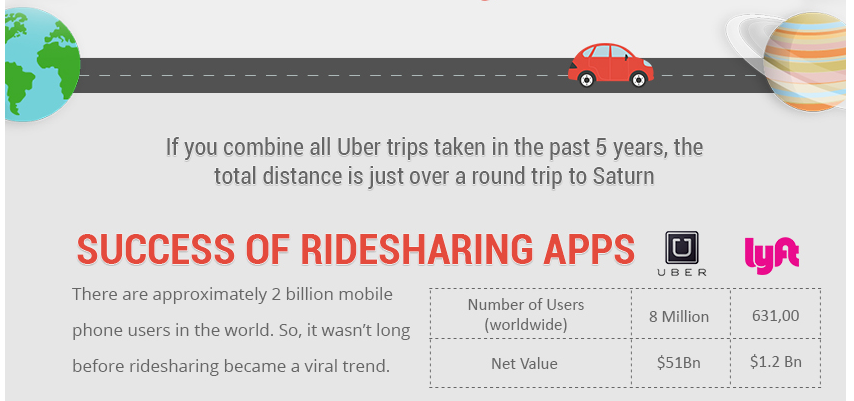 Source: https://rideshareapps.com/2015-rideshare-infographic/
Start up, Sure Inc., has partnered with insurance company Chubb Ltd. to offer an insurance policy for riders, purchased by the rider. "The program, called RideSafe, works by connecting a customer's Uber or Lyft account to their SURE Insurance app, and once coverage is initially authorized, the passenger's ride is automatically insured."[1] Both Uber and Lyft do currently provide a $1 million insurance policy for riders, but the insurance market is jumping on the ride sharing wave to introduce new products.
The service will cover medical expenses as well as other cost if the passenger is involved in an accident. It is being described as an option to fill in any of the gaps of the company policies like medical copays. "Chubb will underwrite Sure's ride-sharing policies, which will pay up to $10,000 in medical costs per accident and include a $100,000 death benefit, the firms said. It costs $2.40 for a 24-hour period."[2] With consumer trends focusing on instant convenience, being able to buy an insurance policy for less than a cup of coffee sounds like a perfect fit for riders.
[1] https://chicago.suntimes.com/business/uber-lyft-passengers-insurance-coverage-sure-chubb-ridesafe/
[2] https://www.wsj.com/articles/grabbing-an-uber-now-you-can-buy-your-own-insurance-for-the-ride-1528973400