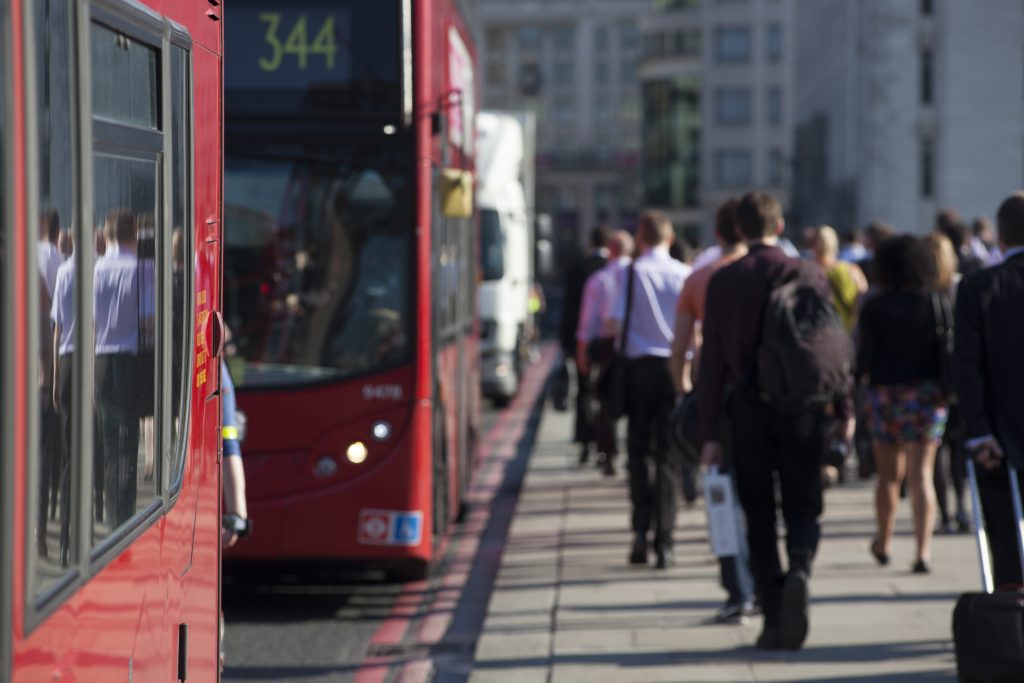 Mass transit is one of the most obvious sectors in which wholesale fuel contractors come in handy. It's no small job to fuel up an entire fleet of buses or other methods of public transportation, providing a reliable way for an entire city to get around. Guttman Energy had the privilege of working with a mass transit system in Southwestern Pennsylvania to address the issues that were causing setbacks.
The Problem
Our client from Pennsylvania is a large public transit system that maintains more than 700 buses, 80 rail vehicles, and two large incline transportation mechanisms. When they first approached our team, they told us that they needed more than seven million gallons of fuel every year just to keep their fleet running.
Obviously, when you're in the market for that much fuel every year, it's crucial to get it for the right price. But navigating volatile markets can be challenging, especially for large operations like this one. Our client found that gas prices were rising while their existing fuel delivery service was also inefficient, leading to a myriad of issues all around.
The Solution
When we create custom fuel programs, we always take the needs of the client into mind. In this case, there were two factors that immediately stood out: the need for regular communication and access to the most competitive fuel prices available. Now, our client is using a bidding platform to find the best fuel prices, and they also have the option to renew with us when they're able.
Additionally, we have designated a Guttman service representative to personally visit every site annually to catch up on the year's developments. Besides that, we remain in consistent contact and are available around the clock for any questions or emergencies. Finally, our team addressed efficiency concerns by offering flexibility and timely transportation when our client needs fuel most.
We're proud to say that our strategies have worked beautifully thus far. Here's what a representative from this mass transit system had to say: "(We) have worked with Guttman since 2018 and have saved millions of taxpayer dollars by helping us make an informed decision about when to lock in diesel fuel prices…. The relationship that we have developed with Ryan and the Guttman team gives us the confidence that the company has our best interest in mind and will continue to guide us through these volatile market conditions."
Working with Guttman Energy
Each client we work with is unique, which is why we consider it so important to create individualized solutions for any fuel need. This example is just one case out of dozens that demonstrates our passion and dedication to our clients. We get to know your company and your team personally, and we work to understand your concerns and goals before formulating a fuel plan.
It's never too late (or too early!) to invest in a customized fuel plan for your fleet. Contact Guttman Energy today to learn more about how we can help your business with its fuel needs.