As COVID-19 slows down and we return to semi-normal, will the trucking industry return to their pre-pandemic training procedures as well? Driver training pre- COVID-19 was your typical in person event where drivers gathered in one location, had face-to-face training for days on end and then were able to begin their job. COVID-19 forced companies to change their ways of training drivers which in turn has been able to not only introduce them to the world of virtual training, but also save them money in the long run as well.
According to online training solutions provider, CarriersEdge, the cost to train one person is estimated to be on average $3,000 which includes $1,500 for the safety manager, $750 for dispatchers and $750 for catered meal service. Mark Murrell, CarriersEdge co-founder and president does not believe switching to a full virtual training schedule is completely beneficial or necessary in the long run. He says, "Those are disasters waiting to happen because you lose that personal touch. But on the flip side, doing everything in a classroom is inefficient."
Murrell says, "The best practice is having a blended strategy that incorporates different types of learning delivery- live, virtual and self-study." A blended approach can cut total training costs by 25%. Fleets will be able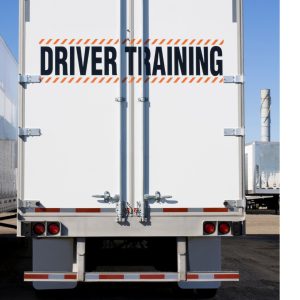 to shorten the total training days for new hires. Murrell also went on to explain drivers like this blended training method. With driver shortage on the rise, driver retention is more important than ever. A quicker but more effective training program can get drivers on the road at a quicker pace, which means they will be able to make money as well as the company they are driving for.
COVID-19 has changed our world in ways we never thought could happen. Companies have been able to adapt and learn new ways of working while still being productive. Truck driver training is one small business category that has been able to change for the positive during a not so positive time.
https://www.fleetowner.com/operations/drivers/article/21166586/blended-training-trucking-seeks-balance-postcovid