The millennial crowd views UBER as a great opportunity to earn cash on a regular, or part time basis. The schedules can be a flexible as necessary, which is why many feel the Millennial's take a strong liking to the opportunity.
You might be reading this and wondering what this association has to do with fixing the driver shortage, mentioned in the title. Well, keep reading!

UBER has introduced their UBER Freight Program in 2017. Uber is targeting midsize and large transportation drivers by offering 1-click availability. By registering through the mobile app, drivers can be available with the click of a finger on their phone screen. Each driver will be paid within 7 days of hauling. With a quick availability and fast payment turn around, this should only bolster program popularity. Drivers will be able to haul for fortune 500 companies and mom-&-pop operations.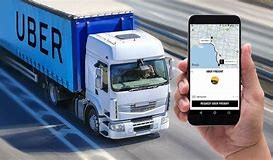 With the Millennial crowd less and less inclined to become a truck driver, or any manual labor field, this may be the ticket to bringing back some youth back into the profession. Trucking capacities have been becoming tighter and tighter over the past 20 years, with the heavy boom in technology based fields. Many believe, if this UBER Freight Program can catch on, and maintain flexibility for the users, it may alleviate some of the stress for driver shortages the industry is currently experiencing. It is still up in the air if it will stick or not, but it is a great starting point for attracting new drivers.
https://www.trucks.com/2017/05/18/uber-launches-uber-freight/