Sea Ports from every corner of America have seen steadily increasing volumes of 20-foot equivalent units (TEUs) in recent months. The busiest port in the country, the Port of Los Angeles, moved 1,012,047 TEUs in May, compared to 581,664 TEUs a year ago. Not only does that figure represent the 10th consecutive month of increasing container volume, it is the first time any port in the Western Hemisphere has broken the 1 million TEU mark.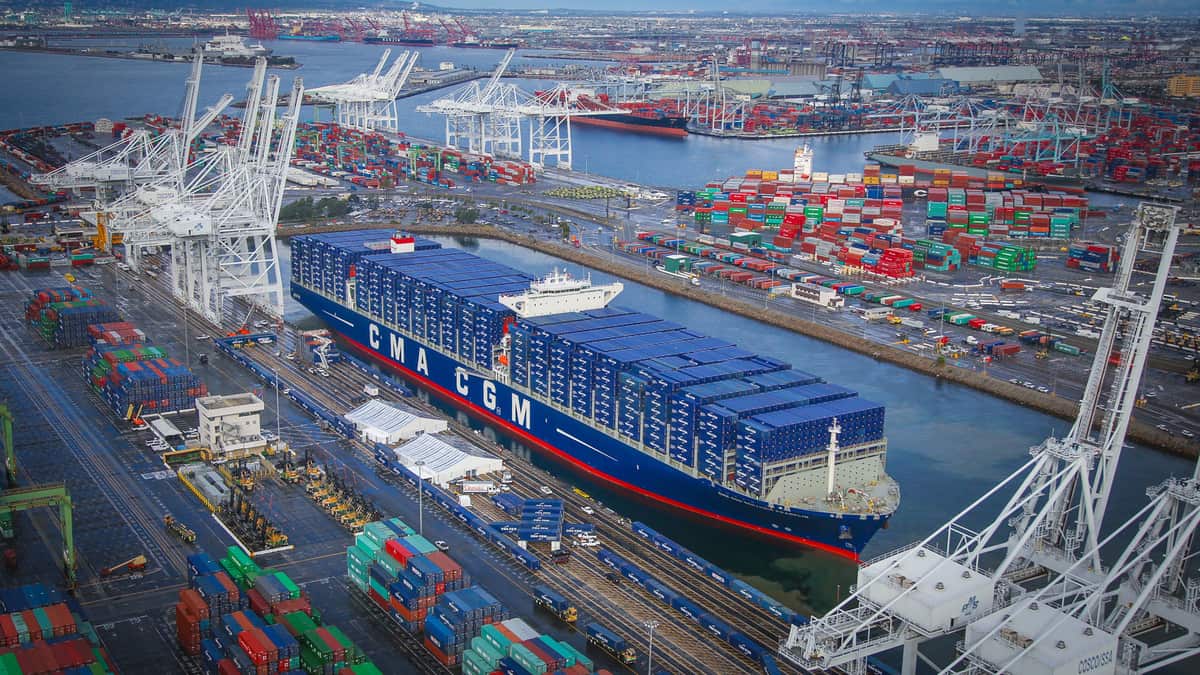 The consistently high TEU figures aren't limited to the Southwest. The Northwest Seaport Alliance, which runs facilities in Hawaii, Alaska, and Washington state, has seen a 38.4% increase in volume. Similarly, the Port of Houston in Texas is up 30% and the Port of New York has increased their YoY May volume 24%. In the Southeast, Georgia's Port of Savannah and South Carolina's Port of Charleston both finished May with their second highest monthly figures ever.
The need to move these unprecedented container quantities extends beyond the coast. Bennie Baucham, a veteran trucker with more than 40 years of experience, reports to Transport Topics that he is making three round trips a night moving containers from the ports of Los Angeles and Long Beach to warehouses in Southern California. The routes are only an hour each way, but with the container volume keeping demand high, Baucham finds himself filling his tank with diesel every other day.
While COVID-19 moved more and more Americans toward online shopping for their everyday needs, demand for freight-moving trucks and the diesel that powers them surged as well. Even as the country moves toward opening back up, industry insiders think demand is here to stay. A Bloomberg Intelligence/Truckstop.com truckload survey of owner-operators revealed that 71% anticipate load growth over the next six months.
Sources:
Ports on Both Coasts Continue Record-Setting Levels in May
US Trucking Boom Contributes to Rising Demand for Diesel
Are you looking for a fuel supplier of diesel fuel? We can help! https://www.guttmanenergy.com/fueling-products-and-supplies/