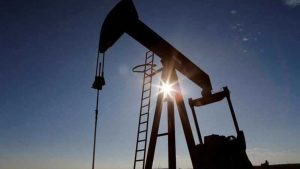 Now that the Ever Given has been dislodged from the Suez Canal, the oil market can look forward to the OPEC+ meeting on Thursday and the outlook for possible resurgences of COVID-19 to determine future price direction.
The colossal supercarrier named the Ever Given was finally freed in the Suez Canal yesterday after being lodged in the canal blocking about $5.1 billion worth of daily economic activity since last Tuesday. Even though not much crude oil travels through the Suez Canal, byproducts like ethane and liquefied natural gas (LNG) do which gave the bulls some reason to buy the oil market in the past few days.
However, the bulls were fighting some bearish datasets that could continue to temper any rally. First, Iran, which is prevented by the United Nations to sell oil on the international market because of sanctions imposed on their economy for enriching uranium during the Obama administration, has been rumored to be selling China as much as 1 million barrels per day of oil. These are unanticipated oil sales which obviously means there is more supply sloshing around the global market than what traders thought. Secondly, new COVID-19 cases are on the rise as we hit the highest new case count globally this week since January. This also comes after United States CDC Director Walensky said yesterday, she has a feeling of "impending doom" due to the rising U.S. case count in recent days.
With the bearish news of the illegal Iranian oil sales and rising COVID-19 case counts, oil market participants are anticipating that OPEC+ will decide to roll its current oil production quota so they don't cause a market sell off. Russia could be the biggest driver in pushing for higher oil production levels, but Russian Health Minister Tatiana Semyonova was quoted today saying, "the incidence rate and the progression of the disease allow us to speak of a third wave of coronavirus infections." This may prevent Russia from clamoring for higher oil output and make this one of the easier OPEC+ monthly meetings in quite some time.
May WTI prices are currently trading lower by $0.82 to $60.74/barrel.