As the drones of the woodwind instrument that has been used for over a millennium fades into thin air from the most recent Feast of Saint Patrick, we await, arguably, the most anticipated FOMC meeting in recent years for indications on the Fed's interest rate policy going forward. The Federal Reserve's first meeting under Jerome Powell's leadership is over the next couple of days and will hopefully provide in plain understandable terms, the Fed's actions on whether there will be 3 or 4 interest rate hikes this year. If the Fed is leaning towards the 4 or maybe even 5 interest rate hikes, the higher borrowing costs which may trigger less spending by businesses and consumers, will most certainly keep global equity markets on edge. As financial markets turn cautious because of continuing concerns about the threat of a global trade war and inflation fears continue to be a hot topic, the energy sector may continue its grind in a tight range until fundamentals give it a nudge one direction or another. As of 1:00pm EST, WTI for April delivery is down $0.29 at $62.05, HO is unchanged at $1.9118 and RBOB is down $0.0100 at $1.9359.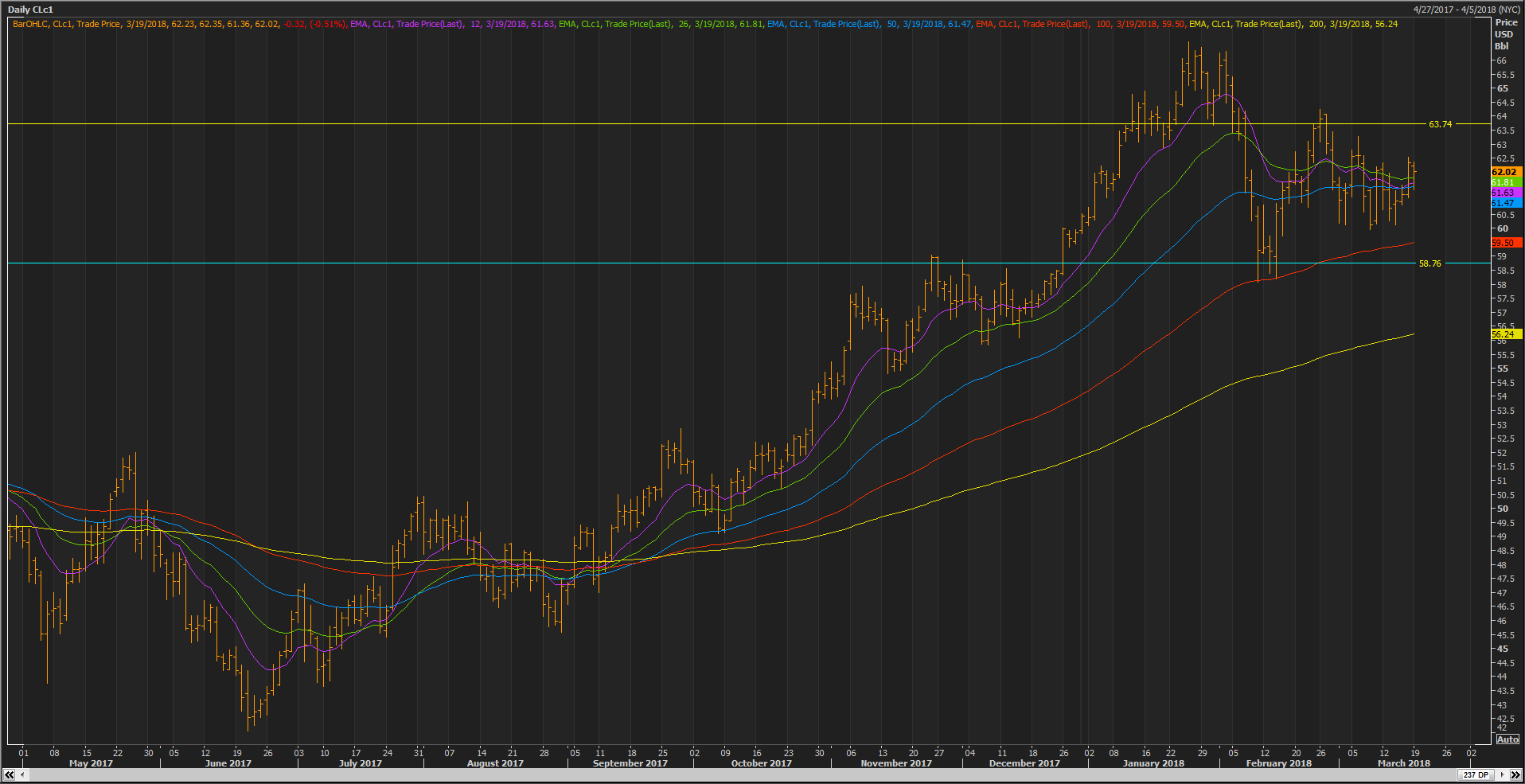 The Dow Jones Industrial Average is down 396 at 24,569 and S&P 500 Index is down 46.5 at 2,709.5.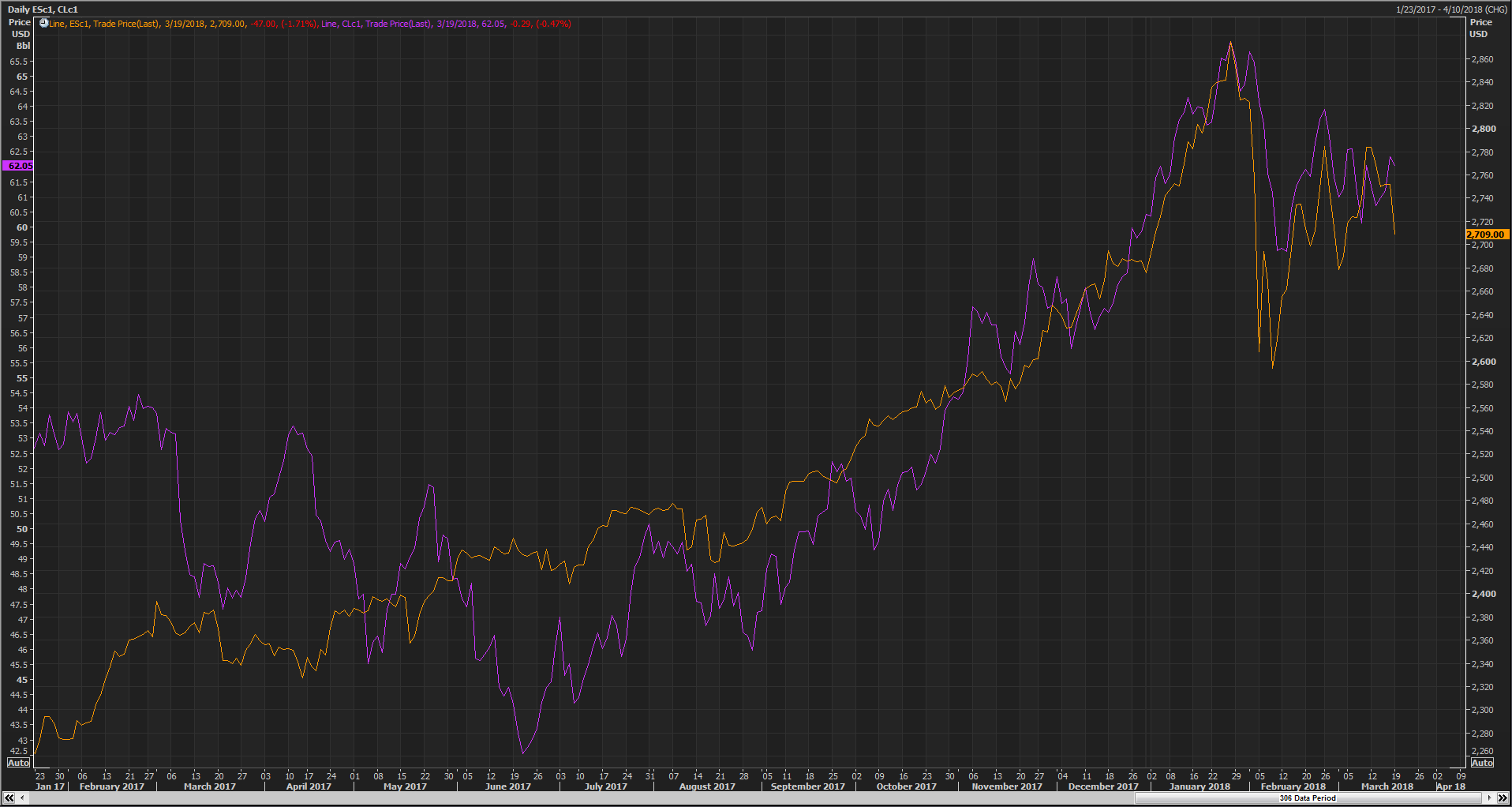 Since the beginning of November 2017, WTI crude oil (purple line above) has been trading lockstep with the financial markets (S&P 500 gold line above). With equity markets a driving force behind some of the moves in the energy sector bullish indicators such as geopolitical tensions, comments by the Saudi Crown Prince Mohammed bin Salman about developing nuclear weapons if arch-rival Iran does, and a weaker dollar by 0.50% currently, are not enough to keep the bulls pointing their horns in an upward direction and have prices breakout above the major resistance level of $63.74 in the WTI. For now we must sit on our hands and wait for some "hawkish" or "dovish" cues by our Fed Chair Jerome Powell and some fundamental data from our Department of Energy on Wednesday in order to go long or short in the near term.