Let's call today the Turkey Turn up rather than the dead cat bounce. Oil complex up slightly today after taking a huge turn down yesterday with WTI settling at $53.43/barrel, its lowest level since October 2017. Oil prices fell amid concerns about rising global supply and growing fear of a global synchronized economic slowdown.
"The bulls are running for the barn and the bears are not in hibernation," said James Williams, energy economist at WTRG Economics.
Other news that relates to yesterday's drop, October U.S. petroleum inventory stands above the five-year average and the decline in Iranian oil exports has been less than anticipated, said Williams. The market is also experiencing seasonally weak fall demand, he said.
OPEC, led by Saudi Arabia, is promoting a reduction on output by 1 million to 1.4 million barrels per day and will meet Dec. 6 to further discuss details. Another challenge for OPEC will be unifying with Russia who has not been as strong as OPEC with regard to their view on excess global supply.
"If the price is anywhere near today's price" when members of the Organization of the Petroleum Exporting Countries meets on Dec. 6, "I expect OPEC to make cuts" to production, said Williams. "The lower the price, the higher the probability of a cut."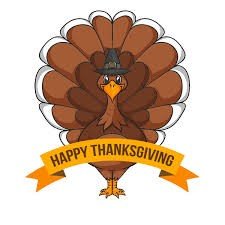 May your Thanksgiving be filled with love and cheer, but also with a full stomach. Happy Thanksgiving!