Freight rates are booming, and new truck production constraints means that truckers are looking at low mile used trucks to take on the road. According to an article from Freight Waves, "New truck production, beset by shortages of microchips that power critical vehicle functions, and through-the-roof commodity prices, is only beginning to recover but manufacturers are having difficulties hiring enough workers." Demand continues to outpace supply and for that reason, truck prices continue to increase.
"From a margin perspective in the first quarter, that was the highest used margin that I can ever remember," said W.M. "Rusty" Rush, chairman, CEO and president of Rush Enterprises, the nation's largest chain of commercial vehicle dealerships. "I expect going forward that used truck margins will still remain high, maybe not quite that high."
Trucking companies need more trucks and more drivers on the road to meet demand. According to Transport Topics. Optimism abounds for the overall U.S. economy as a growing per­centage of the population receives COVID-19 vaccinations and pandemic-­related safety restrictions continue to ease, paving the way for a boom in con­sumer spending.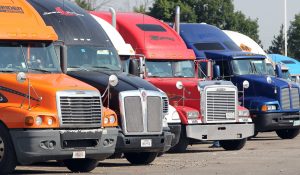 Trucking Turns From Pandemic to Prosperity | Transport Topics (ttnews.com)
Feverish demand and lack of supply driving used truck prices skyward – FreightWaves
Seller's market for newer used trucks is hot, hot, hot! – FreightWaves
Do you need help with logistics? Find out more about about Guttman Energy: https://www.guttmanenergy.com/fuel-transportation-delivery-logistics/