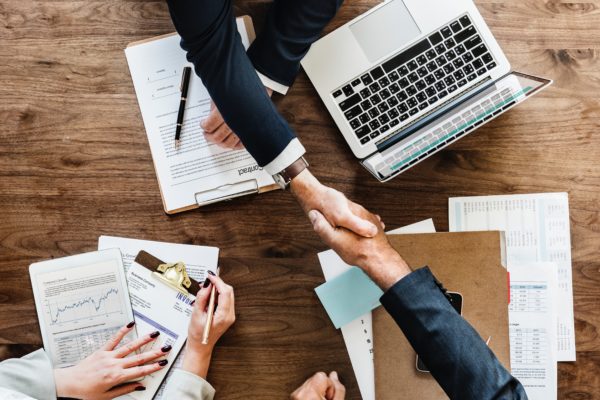 Even in an industry where mergers and acquisitions are commonplace, 2021 was a particularly busy year for large carriers looking to purchase a few of their smaller industry brethren. In April, Canadian carrier TFI International completed its acquisition of UPS Freight before purchasing Missouri-based D&D Sexton in November. On that same day in November, Werner Enterprises agreed to acquire Connecticut's NEHDS Logistics. According to figures on their website, Ashley Furniture more than doubled their inventory of tractors when they purchased the assets of Wilson Logistics in Q4 of this year. Operating under the new moniker of Quantix, investment company Wind Point has consolidated seven other carriers under their umbrella since 2019.
This flurry of late 2021 activity can be traced back to the economic ripples of early 2020. The unknowns of the novel coronavirus COVID-19 made everyone hesitant to do anything last year, and the economic "pause button" we hit via government mandated lockdowns caused huge holes in revenue figures that are normally used in the calculation of a business's value.
However, the economic fallout of 2020 created a business environment in 2021 that was ripe for carrier consolidation. The industry's driver shortage and soaring equipment costs have been thoroughly covered in this blog and elsewhere. While it is a headache for anyone trying to operate their trucking business, equipment scarcity has served sellers well. Microchip production and supply-chain issues have caused the prices for class 8 trucks to shoot through the roof as inventories of new and used trucks dwindle. Now, sellers are seeing their assets with their highest valuations of all time, right as carriers are being forced to turn to acquisitions as their only near-term avenue for increasing capacity.
Just as it's unlikely that the aforementioned market conditions change any time soon, M&A professionals like Jonathan Britva of Republic Partners think the market will remain particularly lively: "I think for 2021 we'll be looking back on a really strong M&A market, a lot of transactions coming out of the pandemic. And I think it's shaping up for a similarly strong year in 2022…You've got massive supply chain issues and constraints. Equipment is definitely not being built and being put out into the market at the same rate that it was previously. And so, absolutely, I think capacity constraints, lack of drivers, lack of equipment, when that's prevalent, how do you solve for that? One opportunity is to acquire."
Sources:
Used Class 8 Truck Prices Continue to Set All-Time Highs
Driver Availability Sees Considerable Improvement
Trucking Industry M&A Activity Surges During 2021
'Tis the Season… for Fleet Acquisitions