Clorox, the world's largest cleaning products maker stated yesterday, that one of their most popular items will not be fully in stock until next year. Clorox CEO Benno Dorer, stated that the company is struggling with the massive demand increase caused by the pandemic for their top selling product, disinfecting wipes. The fact that consumers are stockpiling the product as well as the short supply of raw materials used to make the wipes are two of the main reasons behind the disruption in the supply chain.
Cleaning and hygiene products have seen an extreme boom in sales since the beginning of the global lockdown earlier this year. Clorox, which controls 45% of the one-billion-dollar disinfectant wipe market, has significantly increased production on cleaning supplies and has even outsourced manufacturing to third-party suppliers as demand continues to explode. Clorox has made major capital investments since the beginning of the pandemic, Chief Executive Officer Dorer stated in May, that he expected shelves to be stocked with wipes as early as this summer. Dorer told Reuters on Tuesday, "Frankly, we thought we would be in a better position by now, but demand in Q4 exceeded our expectations… We're certainly not at all happy with our service levels for our retail customers on many products. "We have a high sense of urgency on this with all hands-on deck." In addition to demand outpacing supply dramatically, the item used to create the wipes, polyester spunlace is in short supply. The reason polyester spunlace is hard to find is that it is used in other products that are in high demand as well, such as masks and medical gowns.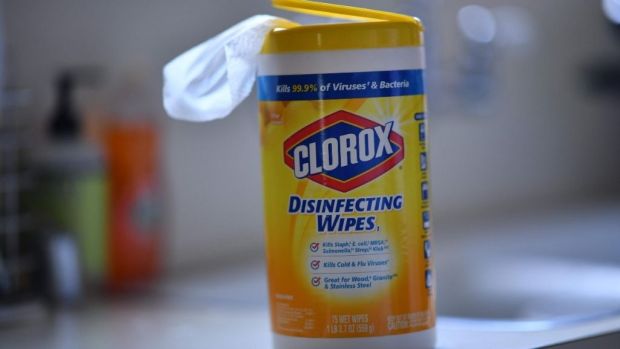 This is the third major announcement from Clorox this week. On Monday they announced that longtime executive and President Linda Rendle as their CEO-elect replacing Dorer. Clorox also announced that their health and wellness division, which included cleaning products, rose over thirty percent in Q4, beating the expectations from Wall Street.
https://www.cbsnews.com/news/clorox-wipes-grocery-stores-not-fully-stocked-until-next-year/
https://www.reuters.com/article/us-health-coronavirus-clorox-wipes-idUSKCN2501EU?taid=5f294ef99139ad0001b9c5c2&utm_campaign=trueAnthem:+Trending+Content&utm_medium=trueAnthem&utm_source=twitter
https://www.cnn.com/2020/08/04/business/clorox-wipes-shortage/index.html
https://www.cnbc.com/2020/08/03/clorox-clx-q4-2020-earnings.html
https://pittsburgh.cbslocal.com/2020/08/04/clorox-wipes-shortage-2021/