Last week, the railroad unions rejected a collective bargaining deal with the freight railroads. Four out of the twelve unions rejected a deal that was brokered by the Biden Administration in mid-September, and now the two sides have until December 8 to iron out a new agreement with a potential strike looming on December 9. The rail unions rejected management's latest offer consisting of 24% raises and $5,000 in bonuses.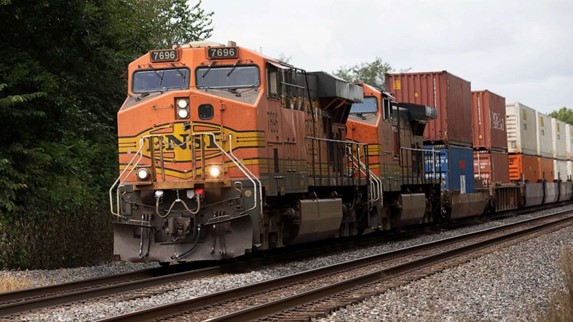 The National Retail Federation (NRF) has called on Congress to intervene to prevent a potentially devastating disruption to the United States economy. Matthew Shay, President, and CEO of NRF stated, "Millions of hardworking Americans rely on the freight rail system for their jobs and the economic security of our country. A nationwide rail strike during the peak holiday season will be devastating for American businesses, consumers, and the U.S. economy. American businesses and families are already facing increased prices due to persistent inflation, and a rail strike will create greater inflationary pressures." One of the main issues centers around railroads not offering workers paid sick time in addition to what has already been offered. The U.S. railroads haul about 40% of the nation's freight each year and it is estimated that a strike would cost the U.S. economy $2 billion a day.
The stakes are extremely high as we approach the deadline between the two parties next week with many speculating Congress to intervene and impose contract terms. The last time the U.S. railroads went on strike was 1992, which lasted two days before Congress entered the dispute and forced a settlement. This situation will be closely watched by all Americans as the deadline approaches.
https://www.forbes.com/sites/walterloeb/2022/11/28/railway-strike-threatens-more-economic-disruption-on-december-9th/?sh=579614dd5dd2
Railroad Unions come to a Tentative Agreement – Guttman Energy
Consumers could pay price if railroads, unions can't agree | AP News
As rail strike looms, US industry braces for impact (newsnationnow.com)
https://www.washingtonpost.com/archive/politics/1992/06/24/us-freight-railroads-shut-after-csx-strike/c280715e-d3cc-45b6-a0da-d6567bf90689/
https://www.washingtonpost.com/archive/politics/1992/06/24/us-freight-railroads-shut-after-csx-strike/c280715e-d3cc-45b6-a0da-d6567bf90689/