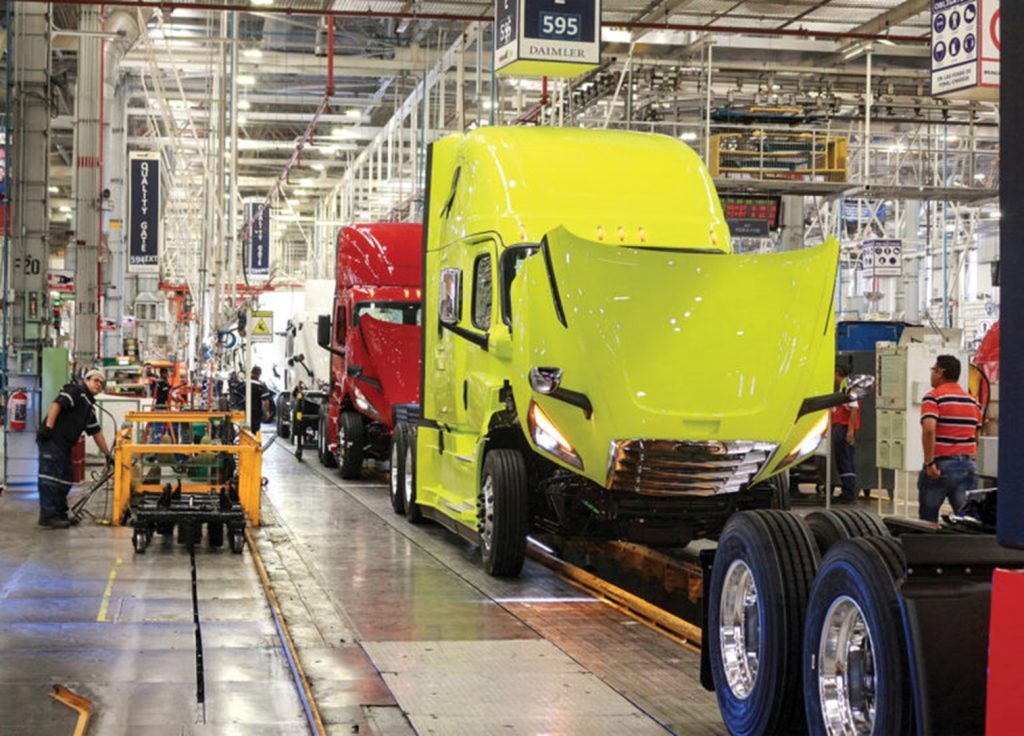 While vehicle emissions standards for heavy-duty vehicles and engines are not something new, the EPA has set its focus on the reduction of nitrogen oxides (NOx) and particulate matter in order to improve overall fuel efficiency for engines.   The near-divergent requirements, if enacted, will be both a difficult and costly obligation for manufacturers and fleets alike. NOx emissions will be 80% stricter than those that apply today, while mandated warranties on emissions controls last 2.8 to 4.5 times longer. Manufacturers will also have to demonstrate that the engine designs will prevent drivers from tampering with electronic emission controls.
The final emissions standards will also target emissions during a broader range of operating conditions, such as low-load situations which generate lower exhaust temperatures that reduce the effectiveness of selective catalytic reduction-based emissions control systems. The low-load conditions are believed to account for more than half of the NOx emissions during a vehicle's typical workday, EPA says. Heavy-duty vehicles will need to limit NOx emissions to 0.035 grams per horsepower/hour during typical conditions, 0.050 grams at low load, and 10.0 grams at idle. The EPA hopes that the regulation will cut NOx emissions by 40% by the year 2040 and predicts that by 2045 when most of the regulated fleet turns over, the emissions will be half the amount seen without the changes.
The EPA has received nearly 260,000 public comments on their new ruling. Many manufacturers pledge their full commitment to working with the EPA but noted that the ruling will be very challenging to implement.  Others have voiced their objections to the strict timelines brought forth by the EPA. President and CEO of the American Trucking Association (ATA) Chris Spear voiced that," The trucking industry shares the goal of cleaner vehicles, and the trucking industry has a 30-year record to prove it." Spears then goes on to state that, "over the last 20 years, the trucking industry has cut NOx and particulate emissions by more than 98%." Spear suggests that the power of innovation will define the zero-carbon future of the trucking industry, not forced timeline mandates. In 1988, 1 truck produced the same number of emissions as 60 of today's trucks, and Spear argues that has been achieved by not "jumping the shark" and letting the brightest minds in the industry produce innovations as they can.
U.S. EPA unveils new emissions standards for Model Year 2027 and beyond – Truck News
Future emissions rules will push truck engine manufacturers to the limits – Truck News Extreme "Net-Zero" carbon timelines are on a collision course with reality | American Trucking Associations