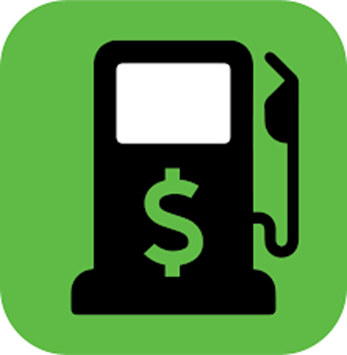 No matter the industry, worker or consumer, fuel surcharges have undoubtedly affected your life. Most likely, it has also affected your wallet over the last year. Gas and diesel prices are falling from their 2022 highs, but prices remain elevated despite building inventories and weaker demand. The higher prices have brought on a wave of fuel charges that have stuck and continued into 2023.
Fuel surcharges have long been a staple in logistics and have been no stranger to the airline industry. Many Americans pay nonchalant surcharges while choosing to travel on airlines. The ticket price has a direct correlation to fuel costs. Whether you realize it or not, this is essentially a fuel surcharge.
In 2022, fuel surcharges became common ground for many businesses. Industries quickly moved to implement these additional charges and pass them directly to unsuspecting consumers. From airlines to Amazon, and even Uber, surcharges came abruptly and only recently have began to subside. For the better part of 10 months, consumers suffered the burden of these additional fees.
FedEx shipping and ride share companies dropped their fuel surcharges in early January. Amazon also dropped their 5% surcharge, but quietly instituted an "inflation fee". This has kept overall prices elevated.
Uber and Lyft provided debit cards with cashback on fuel purchases to its driving force, to help combat the higher consumer pricing. Food delivery companies and small businesses joined the surcharge train. Almost every business sector aligned with freight/logistics saw surcharges begin as early as March 2022.[1]
By far, the industry most impacted by surcharges was freight, shipping, and logistics companies. Fuel Surcharges were higher than 50% at the peak of gas and diesel prices. Consumers were forced to cover the cost of the additional expense of moving goods cross country. Nearly 12 months later, prices are finally subsiding, and most surcharges have too.
Global demand is set to outpace supply in 2023, which points to higher prices yet again. If higher commodity prices and surcharges have you worried, talk to a Guttman rep today. See how our Fleet Fuel Cards and Pricing Programs can help ease the burden of rising costs and fuel surcharges.
---
[1] https://money.com/fuel-surcharges-end-amazon-uber/