In the transportation industry having the right insurance for your fleet is a pivotal aspect of running your company but has become increasingly costly in recent years.  Rules on insurance are set forth by the Federal Motor Carrier Safety Administration (FMCSA) and require all commercial trucking companies to own liability insurance of $750,000.  There are other lines of coverage most fleets will opt to insure as well, including auto physical damage, cargo, and general liability.  We've seen the average cost of commercial trucking insurance rise steadily which is in part due to the amount of "Nuclear Verdicts."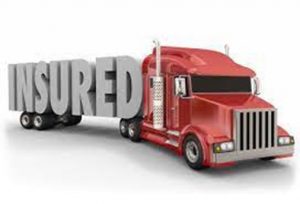 A nuclear verdict is defined by the insurance industry as a claim in which the jury awards more than ten million dollars to the plaintiff.  The American Transportation Research Institute (ATRI) tracks data across all sectors pertaining to the transportation industry.  The ATRI states, "When considering verdicts of more than $1 million, the average size increased nearly 1,000% from 2010 to 2018, rising from $2.3 million to $22.3 million."  ATRI also claims that the amount of these large verdicts has increased from 79 cases in 2005-2011 to 265 cases from 2012-2019.  As a result, from these claims insurance providers have had to increase premiums, which has put major stress on carriers of all sizes.
On the other side of the spectrum, insurance companies are also feeling the negative effects of the increasing number of nuclear verdicts.  FleetOwner reports that the losses insurance providers pay out in jury rewards are outweighing what they are charging in rates, and they have struggled to turn a profit since 2010.  Like smaller trucking fleets, a small insurance provider is at risk of closing its doors if they were to get hit with just one large claim.  One-way companies are attempting to avoid the consequences of such large claims is to improve safety habits and driver training.  Fleets have now resorted to installing dash cameras and other protocols to not only improve their accident rates, but to also receive a lower deductible from the insurance provider.
https://www.fleetowner.com/operations/finance-insurance/article/21179600/the-marriage-between-fleets-and-insurance-providers
https://www.cnbc.com/2021/03/24/rise-in-nuclear-verdicts-in-lawsuits-threatens-trucking-industry.html