Carbon Offset Solutions for Fleet Fuel Card Holders
Put Your Best Foot Forward—Minus the Carbon Footprint
Whether your fleet consists of one vehicle or one hundred, your business can benefit from offsetting your carbon emissions. Working toward net zero carbon emissions positions your business for future growth, as society and the economy are shifting in favor of businesses that are environmentally conscious.
Take the lead in making decisions that help create a cleaner, safer future for us all.
How It Works
Carbon Offset Solutions for Fleet Fuel Card Customers
Guttman Renewables helps your fleet achieve carbon neutrality without changing the way you fuel. Here's how it works:
1. Guttman Renewables tracks your fuel purchases.
2. We then calculate the emissions associated with those fuel purchases.
3. Lastly, we purchase and retire the appropriate number of carbon offsets on your Company's behalf.
Offsetting your emissions is easier and more affordable than you think. Get started by exploring your fleet's emissions and how many offsets you'd require with our easy Carbon Offsets Calculator.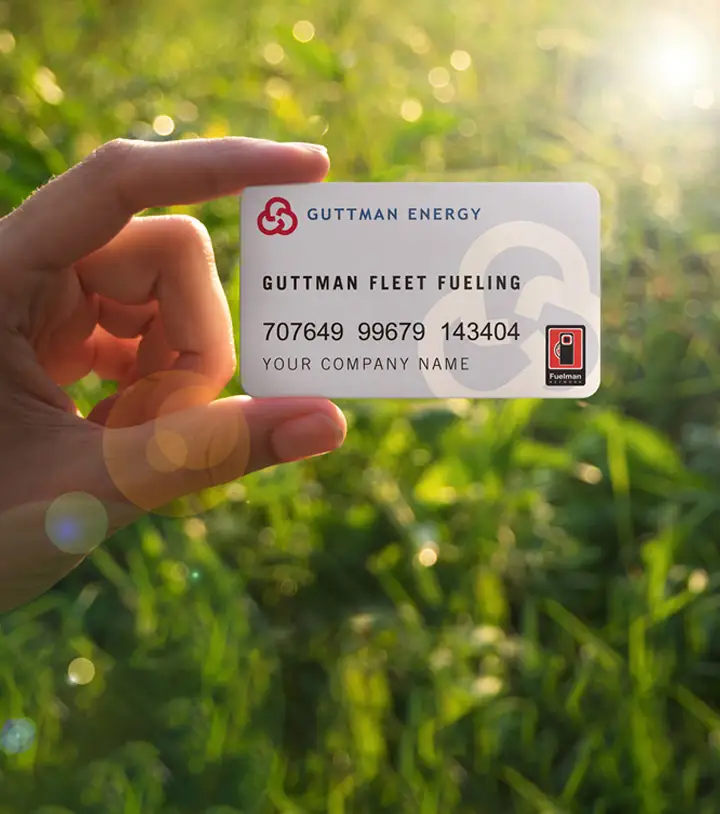 Guttman Renewables Carbon Offset FAQs
Guttman Renewables derives your corresponding carbon emissions using the type and quantity of fuel you purchase. This allows us to accurately calculate the emissions your vehicles produce regardless of vehicle type. Whether you drive highly-efficient vehicles or more conventional ones, we can accurately calculate the emissions and corresponding offsets required to neutralize those emissions.
Our Projects
This list features only a few of our selected Carbon Offset Projects. If you do not see an option that works for your business or wish to learn if Guttman can modify your selected project to fit your company's needs, please contact us at 724.489.5199.
Find Out More
"*" indicates required fields