Realize an Abundance of Benefits
Whether you're a small business owner or head of a Fortune 500 company, Guttman Energy's Fleet Fuel Card makes it easy to get approved and access our many benefits.
Dedicated Guttman Energy account representative
No hidden fees, no contracts, no early
cancellation charges
Pricing programs customized to your specific needs
Real-time reporting programs tailored to your operation
No card "cut-offs" when credit limits are reached
Simplified IFTA Reporting
Comprehensive fraud protection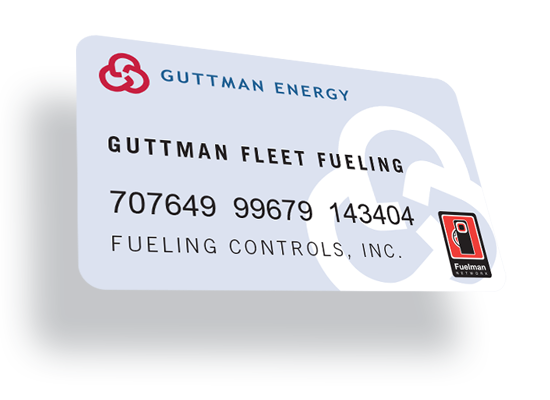 Bring Value to Your Business
Contact us today for a free review and see how Guttman Energy can enhance your fleet management.
Call now 724-489-5199 or contact us via the form below.
"*" indicates required fields