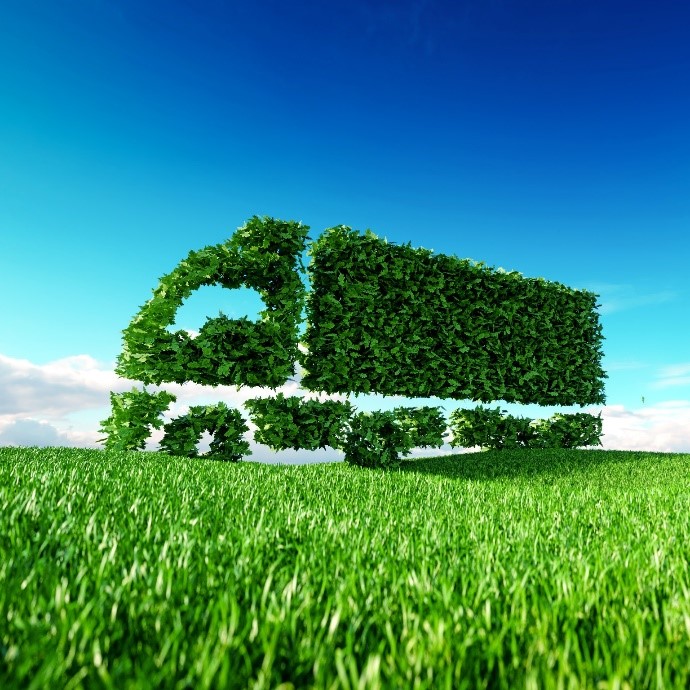 Across the world, there is a movement that gains momentum by the day: achieving carbon neutrality. 25 states across the U.S. have already established economy-wide greenhouse gas emission targets with several other states following suit in the years to come. For many trucking companies in this country, there is one question, "How can we achieve a net-zero carbon footprint without breaking the bank?"
It is a seemingly simple question, but companies are having to come up with complex answers. As of now, there are only a few paths to achieve such a goal. Vehicles powered by renewable fuels, electric vehicles, and hybrid vehicles are all options which have garnered consideration, but how viable are they?
The North American Council for Freight Efficiency (NACFE) has coined this period as the 'Messy Middle.' The Messy Middle refers to the period between now and when total carbon neutrality is achieved. Currently, there is much uncertainty surrounding how companies can achieve their carbon emissions goals. Unfortunately, swapping out entire fleets for vehicles powered by alternative fuels poses a high cost. Additionally, the infrastructure available to fleets doing so is limited.
We all pass by gas stations and truck stops offering diesel on a regular basis, but alternative fuel sites are much harder to come by. Those challenges paired with the time spent on converting a fleet forms a task that seems insurmountable. The time it takes an EV to charge compared to the time spent fueling a diesel-powered engine thickens the plot even more. In this industry, time is money.
Luckily, there is another option present for trucking companies of which they might not be aware: the purchasing of carbon offsets. Companies all over the world have opted for this option, as it is by far the most inexpensive and time-effective, while achieving the exact same goals. For each gallon of fuel, a company burns, they can offset those emissions by purchasing offsets from projects designed specifically for that purpose.
Imagine running a trucking company and having confidence in your ability to stay carbon neutral while keeping operating costs as low as possible. At Guttman Renewables, we have joined the movement to help companies achieve their carbon neutrality goals. Through a sophisticated process, we account for each gallon of fuel a company burns and utilize offsets to neutralize those emissions.
If you're interested in learning more about how Guttman Renewables can deliver carbon neutrality to your business, give us a call to speak with an expert who can guide you through the offsetting process. With Guttman Renewables, the 'Messy Middle' becomes a lot less mess
Source: