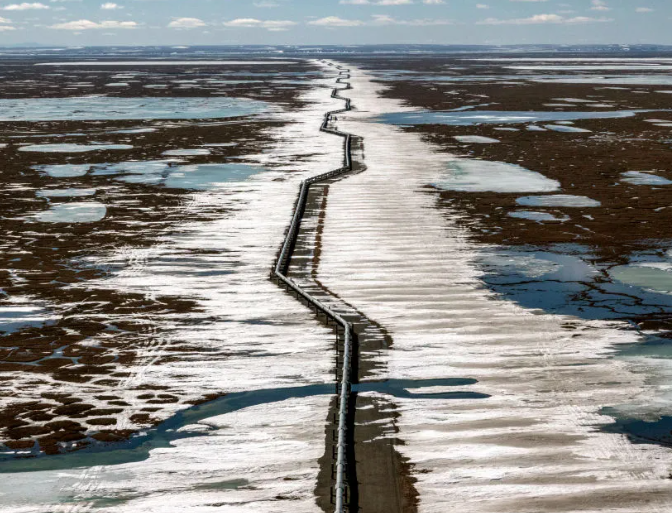 Monday, March 13, 2023 the Biden administration announced plans of approval for the Willow oil and gas drilling project in Alaska proposed by ConocoPhillips. The $7 billion project which is estimated to yield 600 million bbls of oil, is located in a 23 million acre area of Alaska's North Slope. ConocoPhillips touts the $17 billion in revenue this project will bring for federal, state, and local communities. In addition to congressional support, the project also received firm backing from Native groups within Alaska. Nagruk Harcharek, President of Voice of the Artic Iñupiat, voiced his support in that "The Willow Project is a new opportunity to ensure a viable future for our communities, creating generational economic stability for our people and advancing our self-determination."
The backlash is clear for what appears to be another contradiction of the administrations pledge to battle climate change. "By the administration's own estimates, the project would generate enough oil to release 9.2 million metric tons of planet-warming carbon pollution a year – equivalent to adding 2 million gas-powered cars to the roads." Earthjustice, an environmental law group, has been planning to oppose this project upon approval citing the need to protect Alaska's land and reducing carbon emissions.
Out of necessity for appealing to both sides of the aisle, the administration settled on a leaner version of the original proposal. While the project initially targeted 5 drilling sites, only three drill sites are included in the approval as well as removing other parts of the artic from future drill site leasing. The push-pull between importance of climate change versus keeping a lid on energy prices and maintaining or creating a job market in areas where oil and gas is heavily relied upon, as is prevalent here, will be interesting to monitor for years to come.
https://www.reuters.com/world/us/willow-oil-gas-project-alaska-sparks-green-opposition-2023-03-03/
https://www.cnn.com/2023/03/13/politics/willow-project-alaska-oil-biden-approval-climate/index.html