The summer grade 7.8 RVP in Pittsburgh, PA gasoline specification requirement expired over the weekend. Now the Pittsburgh market can use the same gasoline specification (Conventional Gas) as most of the state.
So what can Pittsburgh drivers expect?
Let's see what other drivers pay for conventional gas at the pump not so far from the Pittsburgh attainment area.
Using the Gas Budd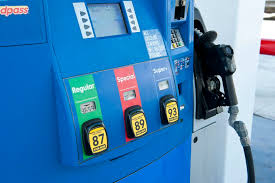 y retail price survey today we looked at conventional prices about 90 miles away in Hollidaysburg PA and most stations were $2.8790 for 87 grade VS Pittsburgh 87 grade at $3.0590 to $3.1590 per gallon. Further west into the Harrisburg market retail prices range from $2.9590 to $2.9990.
It will take a few days for retailers to turn their tanks from the more expensive product but drivers in the Pittsburgh market should start to see some relief at the pump.
Generally the next few months typically see some of the lowest prices of the year as higher RVP winter grade gasoline enters the distribution system and summer demand is over. However, world macro issues like Iranian sanctions, trade tariffs, world demand numbers and let's not forget hurricanes, have set a floor in the market and could offset lower prices.
On August 17th, the date of our last blog, the front month NYMEX Rbob (Gas) front month contract closed at $1.8853. Today the front month contract has traded as high as $2.0053 and this contract is trading the higher RVP.
The extreme price volatility makes it difficult for retailers to operate as prices rise and fall several cents sometimes daily. In a rising market described above retailers cannot pass through wholesale prices quickly enough and some days are selling gasoline with little or no margin.