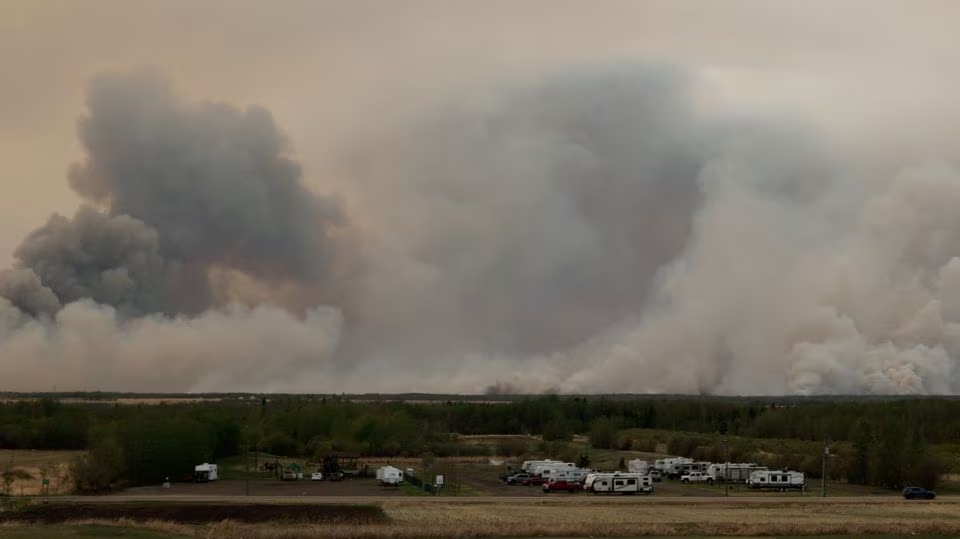 On Saturday, May 6, Alberta issued a provincial state of emergency due to a
vast number of uncontrolled wildfires across the western region. As many points
to climate change, with increasingly long spells of drought across the
exceptionally dry region, as over 44% of Alberta has experienced this year
it does not take much to set these fires ablaze. The current fires have
targeted a main region for both natural gas and light oil production with over
100 blazes causing evacuations as close as 100km to the province's capital city
of Edmonton.
As of Sunday, at least 185,000 BOE per day, or ~2% of the country's
production, was shut in. Natural gas exports to the United States had dropped
to 6.7 billion cubic feet per day, the lowest since about this time in 2021.
Alberta specifically is no stranger to production issues caused by these
events. In 2016 the fire in the oil sands region of Fort McMurray shut in
production as high as 1 million bbls per day. These recurring natural disasters
and their strain on the resource rich province will be interesting to monitor
as we continue to progress towards the convergence of energy security and
climate change.
https://www.reuters.com/business/energy/alberta-wildfire-impact-canadian-energy-companies-2023-05-08/
https://www.bloomberg.com/news/articles/2023-05-08/wildfires-in-canada-force-evacuations-cut-oil-and-gas-output